Home
The 3rd International Conference on Economic Management and Big Data Application(ICEMBDA2022)
Important Dates
Conference Date: October 21-23, 2022
Venue: Dalian China
Registration Deadline: October 21, 2022
Notification of Acceptance Date: 7 working days for submission
Index: EI Compendex,Scopus
The 3rd International Conference on Economic Management and Big Data Application is scheduled to be held in Dalian, China from October 21 to 23, 2022. The meeting mainly focused on the research fields of Economic Management, Big Data Application. The conference aims to provide a platform for experts and scholars engaged in economy, data modeling and cloud computing to share scientific research achievements and cutting-edge technologies, understand academic development trends, broaden research ideas, strengthen academic research and discussion, and promote the industrialization cooperation of academic achievements. Experts, scholars, business people and other relevant personnel from universities, scientific research institutions at home and abroad are sincerely invited to attend the conference.
We warmly invite you to join ICAID 2022 and look forward to participation!
Call For Paper
Topics of interest for submission include, but are not limited to:
Economic Management

Big Data Application

Performance Evaluation and Modeling Application

Economic Statistics under Big Data

Econometrics and Big Data Analysis

Rural Economic Construction and Reform

Economic and Industrial Development

Enterprise Information Economy and Management

Construction Economic Management

International Economy and Trade

Agriculture and Forestry Economy

Global Economy

E-commerce and Digital Business

Mode and Path of Sustainable Economic Development

Blockchain Security Technology

Natural Resources Economy and Management

Sustainable Economy

Low-carbon Economy

Big Data Analysis of Business Model Innovation

Big Data Analysis of Enterprises, Government and Society

Software and Tools for Big Data Management

Big Data Encryption and Security Application

Visualizing Large-scale Security Data

Internet of Things Big Data Application

Service Computing Big Data Application

Multimedia Data Application Analysis

Algorithm and Programming Technology of Big Data Analysis and Processing

Mathematical Model and Regression Analysis

Agent Modeling

Data Warehouse

Database Management and Information Retrieval

Model Fitting and Data Analysis

Data Driven

3D Modeling
All papers, both invited and contributed, will be reviewed by two or three experts from the committees. After a careful reviewing process, all accepted papers of ICEMBDA 2022 will be submitted for indexing by EI Compendex and Scopus.
Submission
1. The submitted papers must not be previously published or under consideration of publication elsewhere.
2. Please submit your full paper (Word+pdf) to Submission System
3. And please submit the full paper if both the presentation and publication are needed.
4. Please submit the Abstract only if you just want to make a presentation.
5. Templates download: Templates
6. Should you have any questions or you need any information in English, please contact Doris: 13502444340
Note:
1) Both Abstract and Full Paper are welcomed. The author can make an oral presentation after the Abstract is accepted and the payment is made.
2) All submitted articles should report original research results, experimental or theoretical, not previously published or under consideration for publication elsewhere. Articles submitted to the conference should meet these criteria. We firmly believe that ethical conduct is the most essential virtue of any academics. Hence, any act of plagiarism or other misconduct is totally unacceptable and cannot be tolerated.
Submit to Conference Proceedings (EI)
1.All papers, both invited and contributed, will be reviewed by two or three experts from the committees. After a careful reviewing process, all accepted papers of ICEMBDA 2022 will be submitted for indexing by EI Compendex and Scopus.
Submit to Online Journal
2. If you would like your manscript to be indexed by CNKI & Google Scholar, there is an international Journal for you.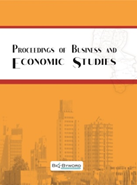 Proceedings of Business and Economic Studies (PBES) is an international, peer-reviewed and open access journal which focuses on theoretical and applied studies of corporate and financial behavior. Aiming to promote the research in fields of business economics and management, it covers mainly but not limits to the following areas: accounting and financial management, economics, human resource management and organizational behavior, information management, international business, strategy and innovation, management science and operations management, marketing and retailing.
Contact number: +86-13502444340 (Doris/王老师)
Registration-https://www.ais.cn/attendees/toSignUp/BFI3EJ
For the publication on conference proceedings:
| | |
| --- | --- |
| Item | Registration fee (By RMB) |
| Regular Registration for Paper | 3200RMB/per paper (6 pages) |
| Manuscript numbers ≥ 3 | 2900RMB/per paper (6 pages) |
| Extra Pages (Begin at Page 7) | 300RMB/per extra page |
| Attendees without Submission | 1200RMB/per person |
| Attendees without Submission (Groups) | 1000RMB/per person(≥ 3 people) |
Details of the attending registration
Join as Presenter: If you are interested in giving presentation on conference, without publishing your paper in the proceeding, you can choose to attend ICEMBDA2022 as a Presenter. As presenter, you need to submit the abstract and title of your presentation before register. For further information, please contact Doris: 13502444340
Join as Listener: ICEMBDA 2022 is an unmissable conference. It is a good chance and an effective plateform to meet many renowned experts and researchers in the filed of latest academic research. You are welcome to attend this great event. You need to complete the registration as Listener before the registration deadline.
Conference Secretary
Doris Wang
Tel: +86-13502444340(Wechat)
QQ: 2141235574
E-mail: icembda@163.com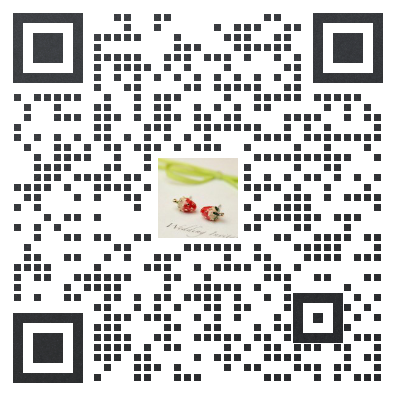 The Secretary office of ICEMBDA 2022 is responsible for the daily organizing work.
All paper will be reviewed by Program Committee Member and invited experts.
If you have any question or inquiries, please feel free to contact us.