1.CONFERENCE INFORMATION:
Website:www.keoaeic.org/ICWCSG2020
Conference Date:June 12-14, 2020
Venue:Qingdao, China
Submission Deadline: April 30, 2020
Indexing:SCI / EI Compendex / Scopus / CPCI
The previous First International Conference on Wireless Communications and Smart Grid (ICWCSG2020) was successfully taken place on July 26-28, 2019 in Guilin, China. All accepted papers were published in Journal of Physics: Conference Series (JPCS) (ISSN:1742-6588) and will be submitted to EI Compendex, Scopus for indexing.
The 2020 International Conference on Wireless Communications and Smart Grid(ICWCSG2020) will be held on June 12-14, 2020 in Qingdao, China. ICWCSG 2020 is to bring together innovative academics and industrial experts in the field of wireless communications and smart grid to a common forum. The primary goal of the conference is to promote research and developmental activities in wireless communications and smart grid and another goal is to promote scientific information interchange between researchers, developers, engineers, students, and practitioners working all around the world.
Conference Chair

Prof. Qingsheng Zeng | IEEE Senior Member, Distinguished Professor/PhD Advisor
Nanjing University of Aeronautics and Astronautics (NUAA), China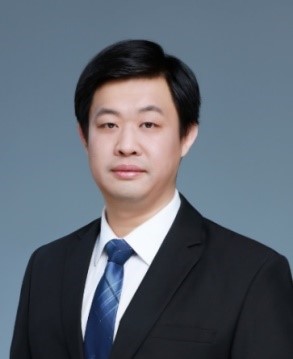 Prof. Ting Yang (School of Electrical and Information Engineering, Tianjin University)
Deputy director of Tianjin "Energy Internet" International Joint Research Center
Deputy director of circuit and system branch of China Electronics Society
Deputy director of national "distributed energy and micro network" international science and technology cooperation base
主讲嘉宾
Associate Prof. Julien LE KERNEC
James Watt School of Engineering, University of Glasgow, UK
School of Information and Communication, University of Electronic, Science and Technology of China, Chengdu, China
Information and Signal Processing Team, University Cergy-Pontoise, France
2.CALL FOR PAPER
The topics of interest for submission include, but are not limited to:
*Signal Processing & Application
*Signal Processing & Applications
*Microwave Engineering
*Communications Networks And Systems
*Smart Grid
*Other Related Topics
3.Publication
*All papers, both invited and contributed, will be reviewed by two or three experts from the committees. After a careful reviewing process, all accepted papers of ICWCSG 2020 will be published by IEEE CS-Conference Publishing Services (CPS) and indexed by EI Compendex, Scopus, Inspec, DOAJ, and CPCI (Web of Science) .
*High quality papers will be recommended for publication in SCI journal.Journal 1 Computer communications(ISSN:0140-3664, IF=2.766)
Journal 2 Electrical Engineering(ISSN:0948-7921, IF=1.296)
4.Submission Methods
Please upload the full paper(word+pdf) to AIS SUBMISSION SYSTEM
5.Registration
For the publication on ICWCSSG 2020 conference proceedings:
| | | |
| --- | --- | --- |
| Items | Registration fee (By RMB) | Registration fee (By US Dollar) |
| Regular Registration(4 pages) | 3000RMB/per paper | 450 USD/per paper |
| Additional Paper(4 pages) | 2800RMB/per paper | 430 USD/ per paper |
| Extra Pages (Begin at Page 5) | 300RMB/per extra page | 50 USD/ per extra page |
| Attendees without Papers | 1200RMB/per person | 180 USD / per person |
| Attendees without Papers (Groups) | 1000RMB/per person(≥ 3 persons) | 150 USD / per person(≥ 3 persons) |
| Purchase Extra Journal | 500RMB/book | 75 USD/book |
6.Program
Schedule

June 12

13:00-17:00

Registration

June 13

09:00-12:00

Speeches of Keynote Speakers

12:00-14:00

Lunch

14:00-17:30

Oral Presentations

18:00-19:30

Banquet

June 14

09:00-18:00

Academic Investigation
CONTACT US
Conference Secretary: Wendy
E-mail: iccibda@163.com
Tel: +86-13902257963
QQ: 2583233932
QQ group:2583233932