Home
CONFERENCE INFORMATION:
Website: https://ais.cn/u/NBrQRj
Conference Date: October 23-25, 2020
Venue: Shenzhen
Submission Deadline: September 7, 2020
Notification Date: 1-2 weeks after the submission
Indexing:EI, Scopus
The CMER 2018 and CEMR 2019 respectively held in Guangzhou and Xi'an were brought to a successful close. In order to deepen the research on the area of chemistry and energy for scholars and expertise, we decided that the name of the conference is officially changed to The 3rd International Conference on Chemistry and Energy Research (ICCER2020).With the exprience of running successful events over the past 2 years, we are confident that 2020 will witness an even greater success of the 3rd ICCER.
The 3rd International Conference on Chemistry and Energy Research (ICCER2020) will be held on October 23-25, 2020 in Shenzhen, China. A key aspect of this conference is the strong mixture of academia and industry. This allows for the free exchange of ideas and challenges faced by these two key stakeholders and encourage future collaboration between members of these groups.
The 3rd International Conference on Chemistry and Energy Research (ICCER2020) is to bring together innovative academics and industrial experts in the field of Chemistry and Energy Research to a common forum. The primary goal of the conference is to promote research and developmental activities in Chemistry, and Energy Research and another goal is to promote scientific information interchange between researchers, developers, engineers, students, and practitioners working all around the world. The conference will be held every year to make it an ideal platform for people to share views and experiences in Chemistry and Energy Research and related areas.
1.Organizers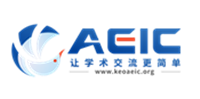 2.CALL FOR PAPER
Chemistry

(1) Inorganic chemistry

(2) Organic chemistry

(3) Physical and chemical

(4) Polymer chemistry

(5) Chemobiology

(6) Materials chemistry

(7) Analytical chemistry

Progress in chemical research

(1)Advances in Chemistry Research

(2)Supramolecular Chemistry and Crystal Engineering

(3)Physical Chemistry of Solid Surface and Catalysis

(4)Electrochemistry

(5)Inorganic and Nanometer Materials

(6)Chiral Catalysis and Organic Synthesis

(7)Theoretical and Computational Chemistry

(8)Chemical Biology and Medicinal Chemistry

(9)Analytical Chemistry and Environmental Chemistry

Energy

(1) Energy chemical

(2) Energy geography

(3) Energy calculations and measurements

(4) Energy saving technology

(5) Energy system engineering

(6) Energy science and technology

(7) Electrical engineering

(8) Water resources engineering

Energy Science and Engineering

(1) Development and Utilization of Renewable Energy

(2) Development and Utilization of Chemical Energy

(3) Energy Materials

(4) Energy Storage Technology

(5) Energy Saving Technology

(6) Energy Chemical Engineering

(7) Energy and Environment Engineering

(8) Energy Equipment

(9) Energy Security and Clean Use
Other Related Research……
4.Publication
Submit to the Conference | EI会议论文
Papers submitted to CMER2020 will be reviewed by technical committees of the conference.
All accepted full papers will be published in Conference Proceedings and will be submitted to EI Compendex for indexing.
Submit to the SCI journal | SCI期刊
Submission with notes of conference acronyms will enjoy priority in review and acceptance.
Excellent papers will be recommended directly to the following or other suitable SCI journals
◢ Journal 1:High Temperature Materials and Processes(ISSN: 0334-6455, IF=0.427, 正刊)
◢ Journal 2:Energies (ISSN: 1996-1073, IF=2.707, 正刊)
◢ Journal 3:Environmental Science and Pollution Research(ISSN: 0944-1344, IF=2.914, 正刊)
◢ Submission should be in WORD(.doc)format only, and specified templates will be given after evaluation.
◢ Online submission【AIS online submission】
For more information about SCI papers and journals, please feel free to contact Editor Li(WeChat/Mobile phone): 18127812811/ Editor Lin(WeChat/Mobile phone): 13922157504.
5.Submission Methods
1.The submitted papers must not be under consideration elsewhere.
2.Please send the full paper(word+pdf) and to AIS Submission System.
3.Please submit the full paper, if presentation and publication are both needed.
4.Please submit the abstract only, if you just want to make presentations.
5.Should you have any questions, or you need any materials in English, please contact us at iccmer@163.com
Note:
1.Papers submitted to the conference should be in English.
2.Both Abstract and Full Paper are welcomed. The author can make an oral presentation after the Abstract is accepted and the payment is finished.
3.All submitted articles should report original, previously unpublished research results, experimental or theoretical. Articles submitted to the conference should meet these criteria and must not be under consideration for publication elsewhere. We firmly believe that ethical conduct is the most essential virtual of any academic. Hence any act of plagiarism is a totally unacceptable academic misconduct and cannot be tolerated.
6.Registration
For the publication on conference proceedings:
Items

Registration fee

Registration fee

(By US Dollar)

Regular Registration(6 pages)

3000RMB/ per paper

450 USD/per paper

Additional Paper(6 pages)

2800RMB/ per paper

420USD/ per paper

Extra Pages (Begin at Page 7)

300RMB/ per extra page

50 USD/ per extra page

Attendees without Papers

1200RMB/ per person

180 USD / per person

Attendees without Papers (Groups)

1000RMB/ per person

(≥ 3 persons)

150 USD / per person

(≥ 3 persons)

Purchase Extra Journal

500RMB/ book

75 USD/book
7.Program
Schedule

October 23

13:00-17:00

Registration

October 24

09:00-12:00

Speeches of Keynote Speakers

12:00-14:00

Lunch

14:00-17:30

Oral Presentations

18:00-19:30

Banquet

October 25

09:00-12:00

Academic Investigation
CONTACT US
Conference Secretary: Cathy Xiong
E-mail: iccmer@163.com(咨询)
Mobile: +86 18818846285
Wechat: 86 18818846285
QQ: 1359308739
Website: https://ais.cn/u/NBrQRj