ICERSD2020
CONFERENCE INFORMATION:
Website: http://www.icersd.org/
Conference Date: December 25-27, 2020
Venue: Harbin, China
Submission Deadline: December 21, 2020
Notification Date: 1-2 weeks after the submission
Indexing:EI, Scopus
The ICERSD 2018 and ICERSD 2019 respectively held in Zhuhai and Wuhan were brought to a successful close. With the experience of running successful events over the 2018 and 2019, we are confident that 2020 will witness an even greater success of the 3rd edition ICERSD.The 3rd International Conference on Energy Resources and Sustainable Development (ICERSD2020) will be held in Harbin, China during December 25-27, 2020. The idea of the conference is for the scientists, scholars, engineers and students from the Universities all around the world and the industry to present ongoing research activities, and hence to foster research relations between the Universities and the industry. The conference will be held every year to make it an ideal platform for people to share views and experiences in Energy Resources and Sustainable Development and related areas. It will bring you an unexpected harvest.
We warmly invite you to participate in ICERSD 2020 and look forward to seeing you in Harbin!
1.Organizers
Co-organizers

Conference Chairman
Prof. Masakazu ANPO
Osaka Prefecture University, Japan/State Key Laboratory of Photocatalysis on Energy and Environment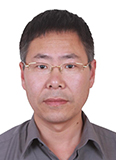 Prof. Fuquan Song
Zhejiang ocean university
Keynote Speaker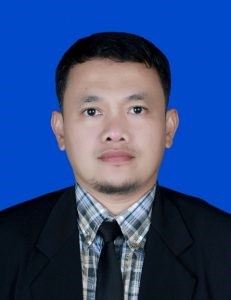 Assoc. Prof. Dr. Nur Islami
Physics PMIPA Department Universitas Riau, Indonesia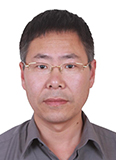 Prof. Fuquan Song
Zhejiang ocean university
2.CALL FOR PAPER
(I) Sustainable Development

1.Sustainable and Renewable Energy Engineering

2.Active Filters

3.Biofuel or Solar Economics and

4.Commercialization

5.Biomass Conversion Technologies

6.Biomass for Bioenergy

7. Distributed Generation

8.Distribution Power System

9.Eco-Design

10.Efficient Energy Generation and Conversion

11.Electric Drives

12.Electric Vehicles

13.Electrical Machinery

14.Electricity Storage

15.Electromagnetic Compatibility

16.Energy Efficiency

17.Energy Harvesting

18.Green Facilities and Industries

19.Green Technology

20.High voltage engineering

21.Hydroelectric Power

22.Industrial Power Systems

(II) Energy Resources

23.Lightning Protection

24.Photovoltaic Systems and Materials

25.Power Electronics

26.Power Generation

27.Power Quality

28.Power System Control and Stability

29.Power Transmission and Distribution

30. Renewable Energy for IT Equipments

31.Renewable Fuel from Biomass

32.Renewable Power Generation

33.Sea Power

34.Smart Grid

35.Smart Technologies for Power Generation and

36.Distribution

37.Solar Building, Heating and Cooling

38.Solar Energy

39.Solar Thermal Assessment

40.Thermal and Recycling

41.Transportation Generation

42.Wind Energy

43.Nuclear, Wind, Solar, Geothermal, Hydropower and

44.Biomass Energies

45.Insulation Technology
Other Related Research……
For more CFP please check the official website(click)
4.Publication
Submit to the Conference | EI会议论文
Submit to the SCI journal | SCI期刊
Submission with notes of conference acronyms will enjoy priority in review and acceptance.
Excellent papers will be recommended directly to the following or other suitable SCI journals
Journal 1:Journal of Coastal Rresearch(ISSN: 1551-5036, IF=1.053, 专刊)
Journal 2:Energies (ISSN: 1996-1073, IF=2.707, 正刊)
Journal 3:Environmental Science and Pollution Research(ISSN: 0944-1344, IF=2.914, 正刊)
Submission should be in WORD(.doc)format only, and specified templates will be given after evaluation.
Online submission【AIS online submission】
For more information about SCI papers and journals, please feel free to contact Editor Li(WeChat/Mobile phone): 18127812811/ Editor Lin(WeChat/Mobile phone): 13922157504.
5.Submission Methods
1.The submitted papers must not be under consideration elsewhere.
2.Please send the full paper(word+pdf) and to AIS Submission System.
3.Please submit the full paper, if presentation and publication are both needed.
4.Please submit the abstract only, if you just want to make presentations.
5.Should you have any questions, or you need any materials in English, please contact us at ICERSD@163.com
Note:
1.Papers submitted to the conference should be in English.
2.Both Abstract and Full Paper are welcomed. The author can make an oral presentation after the Abstract is accepted and the payment is finished.
3.All submitted articles should report original, previously unpublished research results, experimental or theoretical. Articles submitted to the conference should meet these criteria and must not be under consideration for publication elsewhere. We firmly believe that ethical conduct is the most essential virtual of any academic. Hence any act of plagiarism is a totally unacceptable academic misconduct and cannot be tolerated.
6.Registration
For the publication on conference proceedings:
Items

Registration fee

Registration fee

(By US Dollar)

Regular Registration(4 pages)

3000RMB/ per paper

450 USD/per paper

Additional Paper(4 pages)

2800RMB/ per paper

420USD/ per paper

Extra Pages (Begin at Page 5)

300RMB/ per extra page

50 USD/ per extra page

Attendees without Papers

1200RMB/ per person

180 USD / per person

Attendees without Papers (Groups)

1000RMB/ per person

(≥ 3 persons)

150 USD / per person

(≥ 3 persons)

Purchase Extra Journal

500RMB/ book

75 USD/book
7.Program
Schedule

December 25

13:00-17:00

Registration

December 26

09:00-12:00

Speeches of Keynote Speakers

12:00-14:00

Lunch

14:00-17:30

Oral Presentations

18:00-19:30

Banquet

December 27

09:00-12:00

Academic Investigation
*The outline program is shown on this page. A more detailed program will be emailed to you after registration deadline. Actual time arrangement may be a little different according to participant numbers.
CONTACT US
Conference Secretary: Ms.Lin
E-mail: ICERSD@163.com(咨询)
Mobile: +86-18102545612
Wechat: +86-18102545612
QQ: 2578989287
学术交流群:943911959
Website: http://www.icersd.org/
最新动态:
1、The frist round of calling for papers starts today and will end on November 1, 2020.
2、The Second round of calling for papers starts today and will end on December 21, 2020.