The 2018 International Forum on Construction, Aviation and Environmental Engineering-Internet of Things(IFCAE-IOT 2018)
? Index:EI
? Conference Date: May 11-13, 2018
? Conference Venue:Guangzhou, China
? Submission Deadline:March 15, 2018
? Sponsor:Vanung University(Taiwan), Taiwan Society of Construction Engineering, Guangzhou City Construction College, China and Guangdong Academy of International Academic Exchange
1. Conference Introduction
The 2018 International Forum on Construction, Aviation and Environmental Engineering-Internet of Things(IFCAE-IOT 2018) will be held in Guangzhou City Construction College, Guangzhou, China during May 11-13, 2018. The organizer of the conference is Vanung University(Taiwan), Taiwan Society of Construction Engineering, Guangzhou City Construction College, China and Guangdong Academy of International Academic Exchange.The theme of IFCAE-IOT 2018 is "Development of Construction Automation".
2. Publication & Index
IFCAE-IOT 2018 proceeding will be published in MATEC Web of Conferences (ISSN(Electronic Edition): 2261-236X) and submitted to EI Compendex、CPCI-S、SCOPUS、CNKI and Wanfang Data.
3. Call for poapers
The topics of interest for submission include, but are not limited to:
1. Civil, Architectural Engineering
2. Architectural Design and Building Materials
3. Environment and Architecture
4. Aeronautical Environmental Engineering
5. Construction Automation
More detail information please (click)
4. Registration
For the publication on conference proceedings:
| | |
| --- | --- |
| Items | Registration fee |
| Regular Registration(4-5 pages) | ?2,900 / $450 |
| Student Registration(4-5 pages) | ?2,700 / $425 |
| Extra Pages (Begin at Page 6) | ?300 / $50 |
| Additional Paper | ?2,500 / $400 |
| Attendees without Papers | ?1,000 / $160 |
5. Program
The 2018 International Forum on Construction, Aviation and Environmental Engineering-Internet of Things(IFCAE-IOT 2018) will be held in Guangzhou City Construction College, China during May 11-13, 2018. The following information about the schedule is for your reference:
May 10 , 2018

14:00 am--17:00 pm

Conference Materials Collection including brochure, souvenir, etc.

领取手册,纪念品等会议资料

May 11, 2018

9:00 am--12:00 pm

Opening Remark and Keynote Speeches 大会开幕以及特邀报告

12:00 pm--14:00 pm

Lunch Time

14:00 pm--17:00 pm

Parallel Sessions (Oral/Poster Presentations) 分会(作者口头报告以及海报展示)

18:00 pm--20:30 pm

Welcome Dinner

May 12 , 2018

9:00 am--12:00 pm

Parallel Sessions (Oral/Poster Presentations) 分会(作者口头报告以及海报展示)

14:00 pm--17:00 pm

Keynote Speeches and Closing Ceremony 特邀报告及闭幕式
May 13 , 2018

9:00 am--17:00 pm

Academic Investigation 学术考察活动
6. Contact us
(1)Conference Wesite: http://www.gdaiae.org/IFCAE-IOT2018/EN
(2)E-mail: IFCAE-IOT@gdaiae.org
(3)Ms. Lin:
Tel: +86-020-28344314/+86-18102552506
(4)QQ:1906236854
(5)AEIC QQ Group:656318215
(6)AEIC Wesite:http://www.keoaeic.org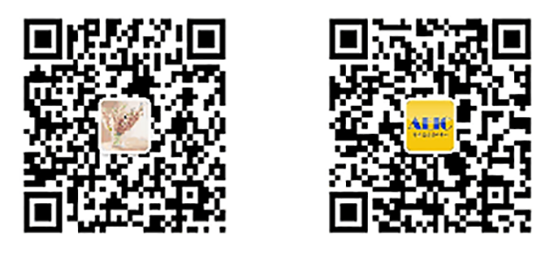 Ms.Lin AEIC